Sing the Mozart Vespers & Coronation Mass in Carnegie Hall!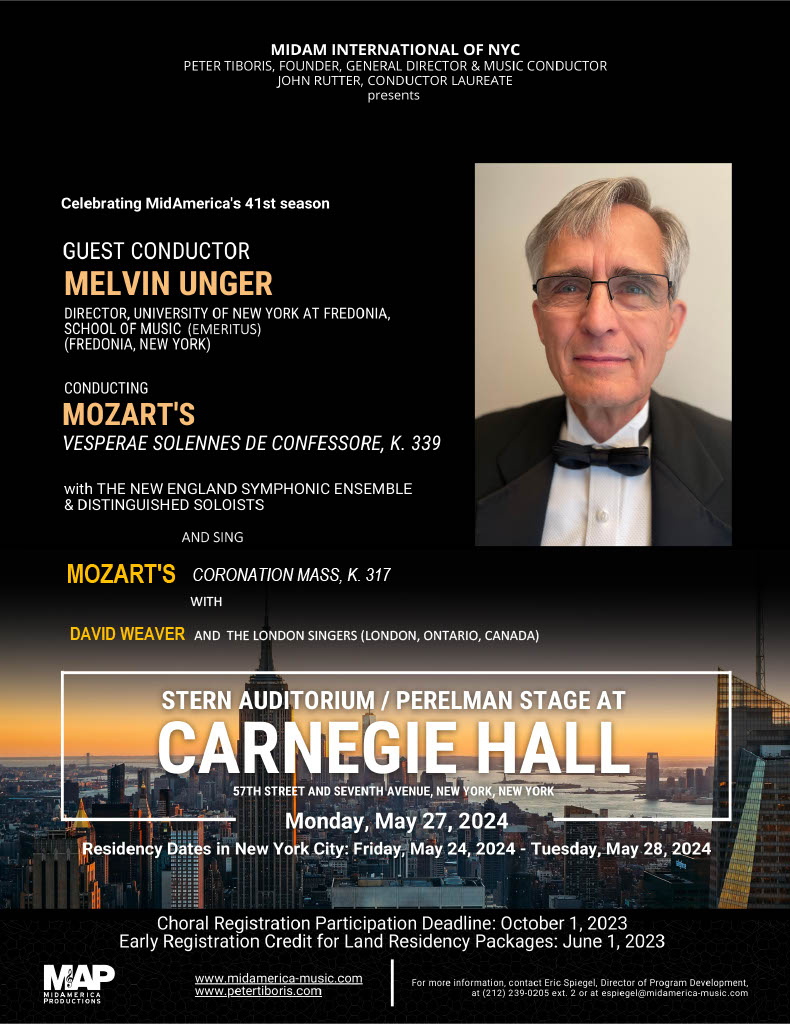 Click here for Full Residency Package (updated April, 2023)
Click here for Rehearsals/Concert only Package (updated April 2023)
Click here for one Option to Pay and Register
Click here for Example of Vespers Music Score
Click here for Public Domain Vespers Vocal Score & Marked Score
(for download)
Information Summary
Interested or have Questions? Let us Know!
Contact one of the persons below, who will later coordinate registrations directly with Mid-America Productions. (More information to come!)
Alexandra Babbel (Sandra Babbel Voice Studios, Candesca, Opera Kelowna)
Mel Unger (Any and All): [email protected]
Click here for Practice Files for both Coronation Mass and Vespers
Click here for recording with scrolling score of Vespers.
For more information check out this PowerPoint (with embedded pronunciation files), also here as a pdf.